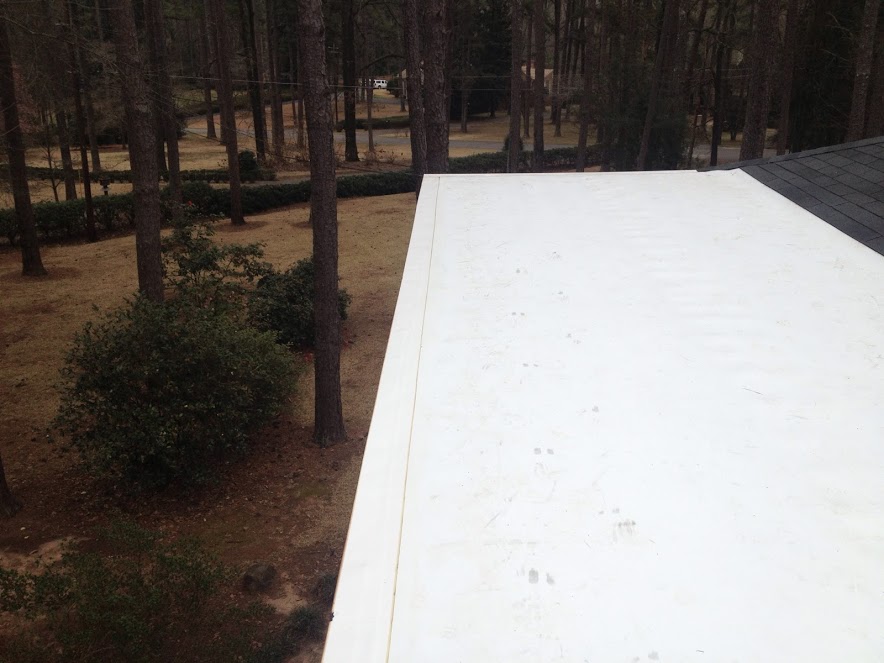 There are many different types of low slope roofing materials. The most common types used in residential building are TPO and Modified Bitumen or rolled roofing. Typically rolled roofing is installed in 2 or 3 ply (layers). This can be costly for labor and materials.
TPO is a single ply membrane. The seams are heat welded to form one continuous sheet of roofing. TPO is white and is highly reflective. Most residential low slope roofs are over a sunroom or at the very top of the house.
Schwartz has been installing all types of low slope roofs for the past century. Our commercial experience gives us an advantage over most residential roofing companies. When it comes to residential low slope roofing, you will not find a more experience and qualified company.
Service Area for installing Flat Roofs
Perry Roofing
Warner Robins Roofing
Forsyth Roofing
Milledgeville Roofing
Eatonton Roofing
We have installed TPO roofs all over the Southeast. From Charleston, SC to Huntsville, AL. Our primary areas include but are not limited to the following areas in Georgia:
Middle Georgia Roofing
Macon, GA, Warner Robins, GA, Forsyth, GA, Milledgeville, GA, Bonaire, GA, Kathleen GA, Byron, GA, Perry, GA, Roberta, GA, Ft. Valley, GA, Cochran, GA, Jeffersonville, GA and all other surrounding areas.