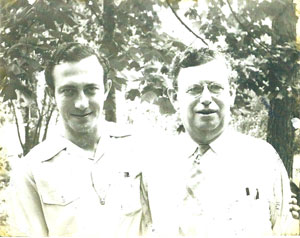 In 1910, an immigrant Hungarian metal worker started a company in Macon, GA that today is one of the largest and most respected roofing companies in the country. Even though we are thrilled with the prospect of providing our customers the best service in the years to come, we feel it wise to look to the past and the words of our founder, Louis Ervin Schwartz, as we prepare for the future:
"Our company must stand for unquestioned integrity, prompt service and quality workmanship to our clients."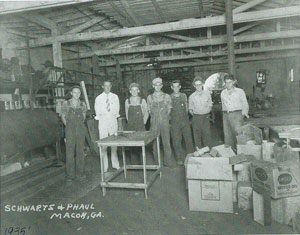 His words are simple yet powerful reminder of who we are and why we have been in business for over a century. They are the credo and remind us that we earn our livelihood by making sure we continue to provide the highest degree of professionalism for every client we serve. We truly believe that it is the philosophy of L.E. Schwartz, uttered over 100 years ago, that helped our roofing company become what it is today. Our history is one that is rich in achievement and service. It is our aim to continue our business ethic in the years ahead just as week have for the last century.
This is why we make these simply promises to you, our customer:
A FREE Detailed Proposal.

You will know exactly what our work will entail and how much it will cost before we start your project.

Communication.

Email, cell phones and an office staff help us connect with you to keep you informed on the status of your roofing job and answer any questions or concerns that arise during the process.

Satisfaction.

We will not ask you for any money until the job is complete and you are totally satisfied with our work. We are confident in our ability to deliver a quality service.

Professionalism.

From our first call to final clean up, you will be dealing with professionals. We treat our customers as we would want to be treated.

Quality Workmanship.

Every project is assigned a supervisor to overlook the installation and perform a final inspection. Our training program, supervision, and experienced roofing crews ensure our roofs are properly installed, every time.

Warranty.

We offer a 10-year Schwartz Residential Workmanship Warranty with every roof we install and with a history like ours, our warranty really means something. We also offer the GAF Golden Pledge 25-year warranty. Only the top 3% of roofing contractors in the country can offer this warranty. Ask us for details!
We believe in delivering what we promise. We pledge personalized service to achieve maximum value at competitive prices.