Timberline Solar™
Energy independence that's as attractive as it is effective.
Turn your roof into an energy-producing asset
Produce your own power. Lower your electricity bill and help your home rely less on your local utility. Over time, Timberline Solar™ can pay for itself by saving you money on your monthly electric bill.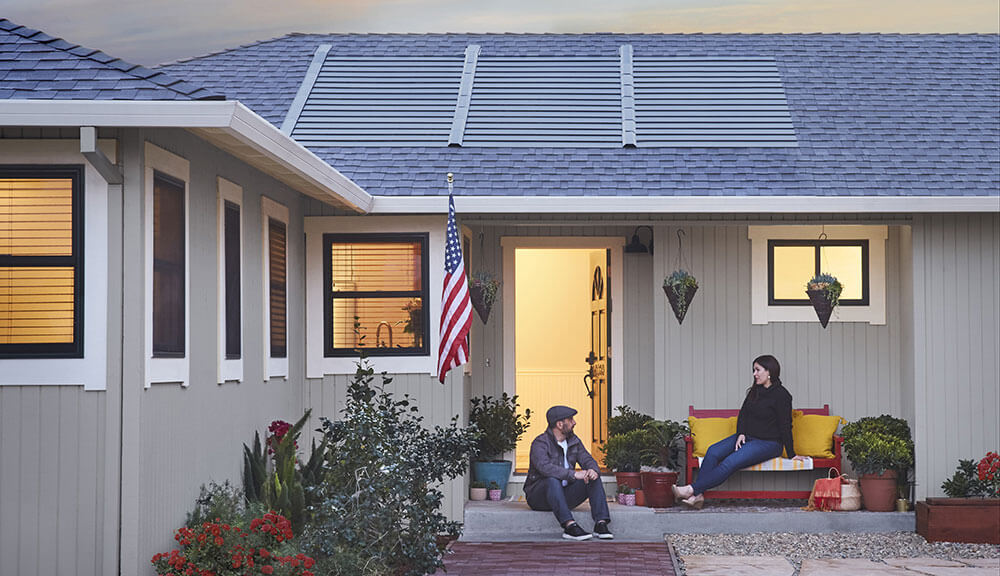 Why Timberline Solar™?
Start enjoying the savings of Timberline Solar™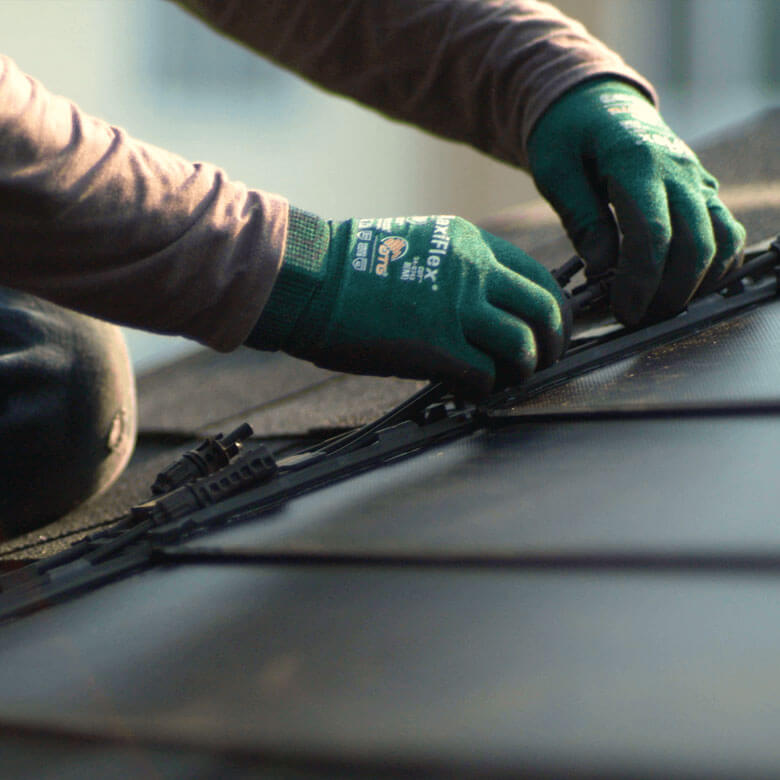 Expertise
Installed by skilled GAF Master Elite© roofers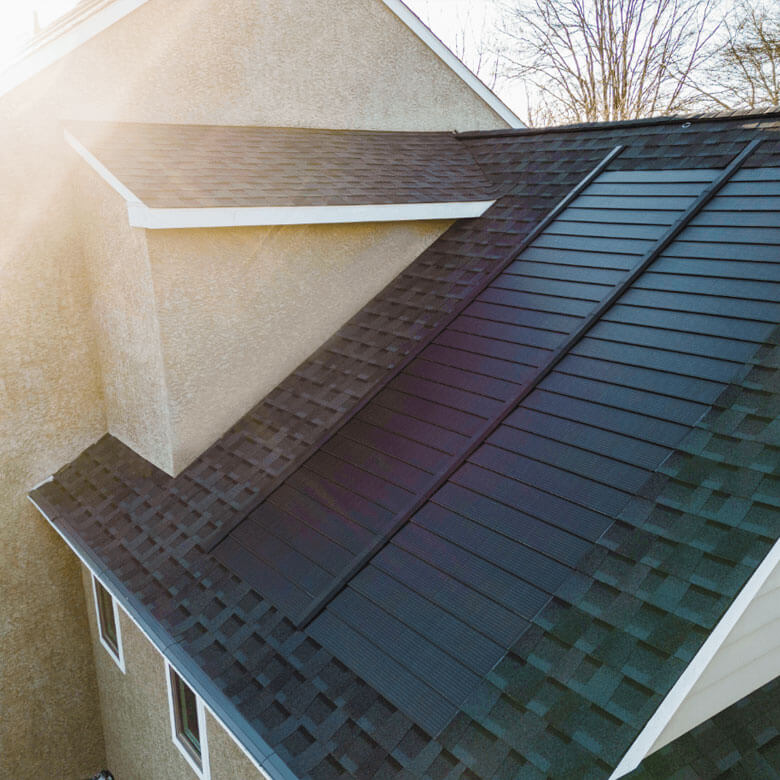 Beauty
Roof integrated with a low profile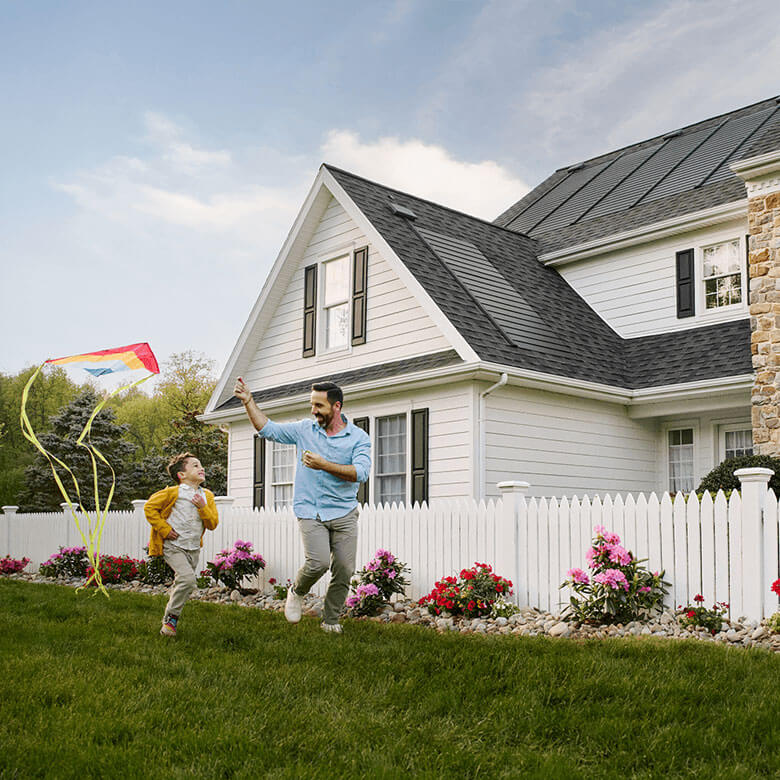 Convenience
New roof and solar in one project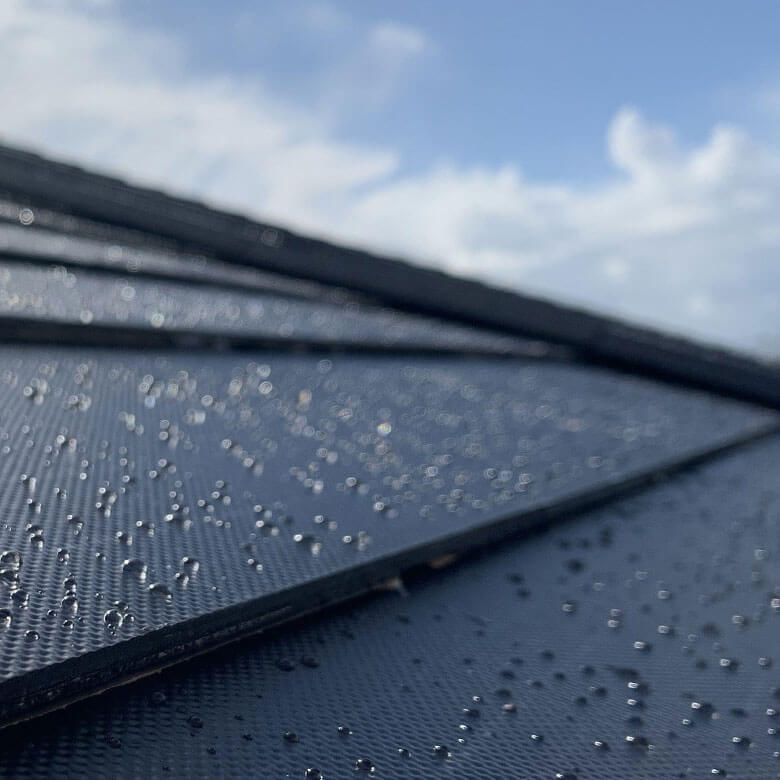 Protection
Designed to minimize leaks & animal invasiveness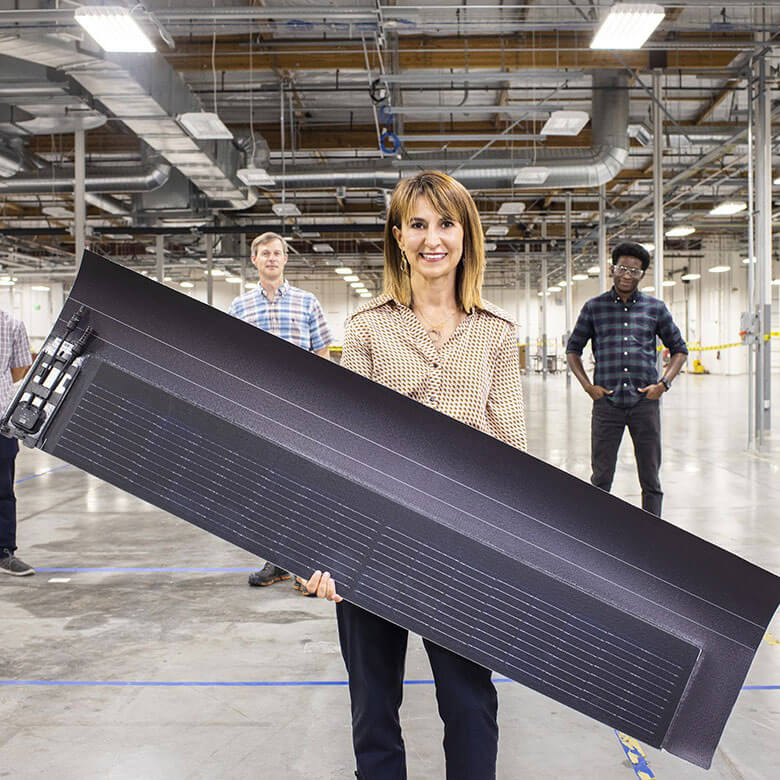 Support
One point of contact for roof & solar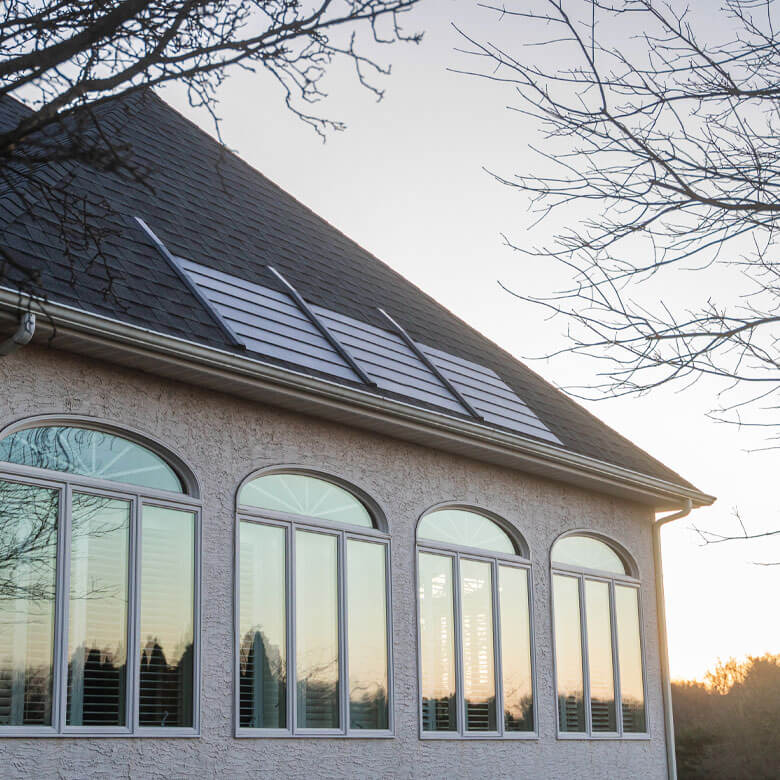 Savings
Lower your electricity bill once and for all
Peace of Mind
Relax knowing you're covered by our comprehensive Solar Max Warranty and 5-year check-ins to ensure continued optimal performance
Manufacturer Shingle Warranty
Workmanship and Electronics Warranty
Customized Solar Power Generation
Electrical Workmanship Coverage
Learn why there's never been a better time to go solar
Turn your roof into an asset
Upgrade your home's value with Timberline Solar™ - the perfect combination of durability, energy, efficiency, and aesthetic appeal.
How Solar Savings Work
Learn more about the innovative design and technology of solar - powered roofing solutions, and how it helps save on energy costs.
FAQS
Are there incentives/tax breaks when installing Timberline Solar™?
Yes, currently there is a 30% tax credit for all residential solar installations. This is a dollar-for-dollar tax credit against money you've paid to the government. Contact your CPA for more specifics on tax questions.
How does operating equipment work: AKA Inverter?
Delta M and all inverter technology essentially converts the DC power of a panel into AC power for the home. Warranty is 10 years.
What happens to my utility bill after my Timberline Solar™ roof is installed?
You will continue to receive a utility bill from your provider. Depending on the offset of the system design, the cost may only be the customer service fee for maintaining your account, or it may be the balance of cost of what the solar energy did not cover.
How does adding Timberline Solar™ affect the resale value of my home?
Adding solar to a home can increase the monetary value of a home as well as the desirability of that home. There is no exact answer, but it easily gains the value of the system that was installed. Additionally homes with solar energy sell faster and for more money than other homes.
Where is Timberline Solar™ manufactured and assembled?
All of the GAF Energy Timberline Solar™ products are assembled in the USA.
Complement Your Home's Style With A Variety Of Color Choices

Charcoal

Pewter Gray

Weathered Wood

Birchwood