Recent Storms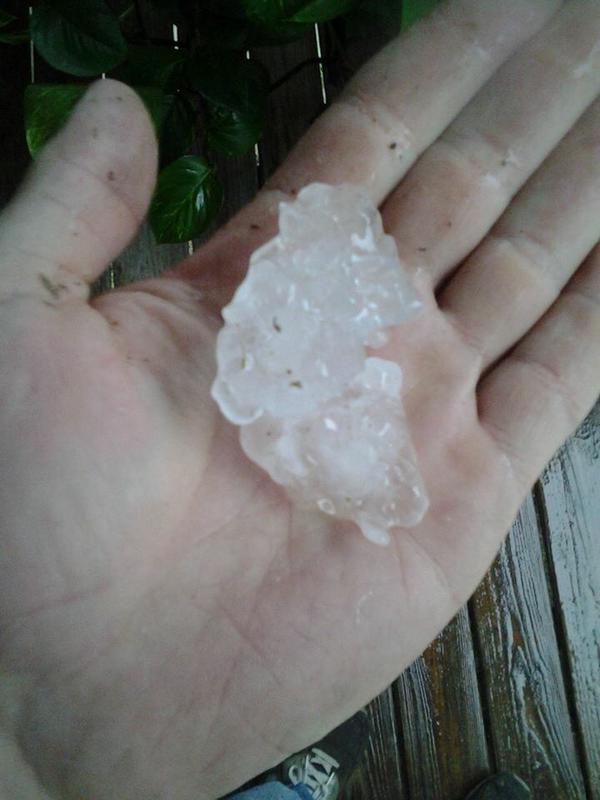 This is the time of year when pop up storms and showers are common in the late afternoons and evenings. Recently some of these have had damaging winds and some small hail. The storm chasers are out and about. Please read below for more information on what to do. Remember, do NOT sign anything on the spot unless you know exactly what you are agreeing to. Make sure the company is reputable and is someone you can trust. So if you had damage in Cochran, Dublin, Roberta, Byron, or Ft Valley, call one of the most trusted roofing companies in Middle Georgia to give you an honest evaluation of your roof.
Storm Damaged Roofs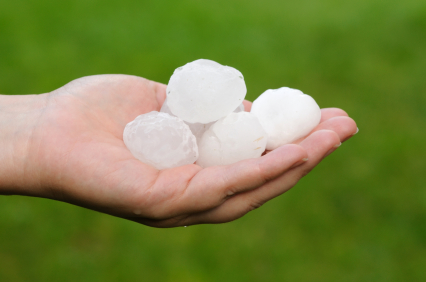 Residential roofing companies that claim to be storm damage experts or insurance claims experts are not always roofing experts. When your home or roof is damaged due to severe weather and hailstorms, it is important to have all of the information about the company you select to complete the necessary repairs. Recent news reports of "storm chasers" who are storm damage experts in our area have raised much concern about possible fraudulent activates and Schwartz Residential Roofing wants to help inform you so you can make decisions in your best interest. Choose a residential roofing company by their reputation as a roofing company, not based on how they can help get a claim approved. One roofing company cannot get a claim approved that another can't. Either there is damage on the roof or not. An insurance adjuster has the final say if the roof needs to be replaced or repaired. You do not need the help of a roofing company for that to happen. A trusted residential roofing company can give you a free inspection to determine if the roof has been damaged and if it is in your best interest to make a damage claim to your insurance company.
Also, did you know it is illegal in the state of Georgia for contractors to negotiate directly with insurance companies? House Bill 610 was signed by the governor in April 2014 and went into effect July 1, 2014. So roofing companies that claim to be insurance claim specialist that have the ability to "work" with your insurance company cannot do so legally. When there is a need to negotiate with an insurance company because the claim is too low, best to call your local agent to try to work out a better settlement. If needed, you can hire a Public Adjuster if you feel like you are not getting the correct amount on your claim.
Do NOT sign anything on the spot when a roofer comes knocking on your door wanting to look at your roof for potential hail or wind damage. Some "hail damage experts" have you sign a paper before they inspect your roof. In many cases the document you are signing is a contract obligating you to use their roofing services if the claim is approved. Some also give them power of attorney to contact the insurance company making a claim on your behalf. Are you sure you want to give a stranger who just knocked on your door claiming you have wind damage on your roof that kind of autonomy. Many homeowners hear "FREE ROOF" and make unwise decisions they would not normally make. Think and read before you sign anything. Contact an attorney or your insurance agent before you have a stranger get on your roof to inspect for hail damage.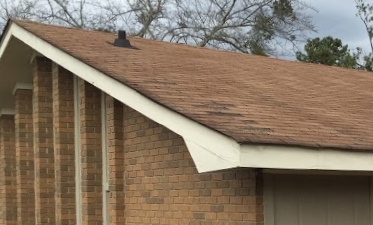 Some roofing companies have now taken to targeting old 3-tab shingle roofs in Macon and Warner Robins and getting homeowners to file an insurance claim for wind damage. Before the adjuster makes a visit, the roofer damages the roof by lifting the tabs and creasing the shingle. This give the appearance that the wind has damaged the roof. Some roofers have been caught red handed damaging homeowners roofs. Do your research, know when the last storm was in the area. It usually takes sustained winds of 50 - 60 mph to damage even old shingles. If a company approaches you with a pitch that you might have wind damage, call your agent or insurance company first. Know your policy. What is your deductible for roofing? Do you have a cash value roof replacement policy or a depreciated value roof replacement policy? Be present when the roofing company inspects your roof, watch what they do. Have an active role in the process. And remember, on most policies, even if you don't get the claim approved, it still goes against your homeowners policy. Most insurance companies will only allow a limited number of claims during a certain time period before you run the risk of getting dropped. That is why it is important to get your agent involved before you make a claim to review your policy and your history. They are also knowledgeable about local roofers and who you can trust to inspect your roof.
When you do have a legitimate hail or wind damage on your roof, Schwartz Residential Roofing suggests you use the insurance money that only pays to replace what is on your roof and upgrade to a better more valuable roof. If you have an old 3-tab shingle on your roof, upgrade to an architectural shingle. 80% of all shingles installed are now architectural shingles. The value added to the roof will be more than the cost of the upgrade.

We want you to be aware of potential problems and issues that may arise when using "storm chasers" or "insurance claim specialist" to do roof work on your home rather than a professional residential roofing company. Below is a list we've complied with the help of our friends at Beware Storm Chasers to help you know what to look out for when it comes to storm chasers: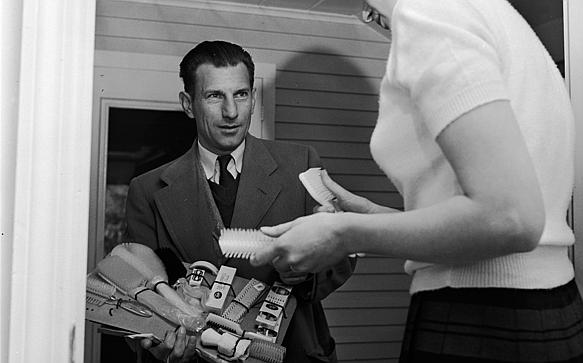 Storm Chasers are companies that follow severe weather from area to area. A couple of years ago, Georgia was hit with record hailstorms. The Atlanta area was a mecca for storm chasers. Storm Chasers use insurance money to replace roofs and siding, then go to the next area where insurance money is available. They typically go door to door in the hailstorm damaged areas claiming to be insurance recovery experts or specialist in insurance restoration. There was a big news story about an Atlanta roofing company that had taken the homeowner's insurance money and then never did the work. The roofing company is now bankrupt and many homeowners are left with a hail damaged roof and no insurance money.
What is the problem with Storm Chasers?
The first step of a storm chaser is to get the homeowner to sign a contract to represent them to the insurance company. What many homeowners don't understand is they may also be waiving their rights to any decision-making regarding the repairs or replacement needed. Homeowners may also lose control over the insurance settlement and have all payments go directly to the storm chaser, regardless of the quality or quantity of the work completed. By signing a vague contract, the homeowner may lose control over the process and materials used to complete the replacement. The biggest problem is what happens in a year or two when a problem arises with the installation. Many times the storm chaser is in another state, busy working a new storm. Some even stay in business only for the length of time the work from the storm is around, and then they go back to their profession they were in before the storm.
The Better Business Bureau put out warning about door to door roofing scams in Central Georgia. They have some great insights in what to watch out for. They especially warn against companies going door to door even though there hasn't been a recent storm to pass through the area. They write that the National Insurance Crime Bureau reported roof repair scams involving hailstorm damage is on the rise. Read the full article here.
Come door to door and try to get you to sign something immediately
This is how they lock you in to using them as your roofer. With no other knowledge of the company homeowners unknowingly sign contracts that state if the claim is approved, that company gets the job. You need to research the roofing company you are about to get a roof from. They may have a great sales pitch but when it comes to roofing and customer service they may be terrible. This can be very costly if the roof is not installed correctly and the company won't stand behind its work.
Use high pressure sales tactics
Use good judgment and do your research. If the insurance company wasn't paying for the roof would you hire that roofing company with your own savings? Any roofing company can install a hail, wind, or storm damaged roof. Make sure they have insurance, ask for references for other roofing projects they did, check Angie's List and the BBB.
When a roofing company pays your deductible you are committing insurance fraud. Not only are you committing fraud, the insurance company has been pricing roofs for a very long time. They only replace what you currently have on the roof. If a roofing company is able to take $500 or $1,000 off the price of the roof, t​hey have to be cutting corners elsewhere.
​Unable to give a reference of a local supplier
Local suppliers are a great source to see how a roofing business conducts business. Suppliers know who is organized, pays bills on time, and in general, good to deal with. If a roofing company does not have an established relationship with local supplier, beware!
In the state of Georgia, a residential roofing contractor is not required to be licensed. However, they do need to have a local business license in the city where their main office is located.
If you think you have damage, first call your insurance company or agent and discuss with them how to move forward.
Review your policy. Know what the insurance company will cover, what is your deductible. Does your policy cover the replacement value of the roof or only the depreciated value?
The insurance company will send an adjuster to assess the damage.
The adjuster (and only an adjuster) determines if damage has occurred, he will issue a report listing the damage and the expected cost of recovery.
The adjuster will then cut a check for the damage minus the depreciation of the roof. In many cases the check is written to both you and your mortgage company. You will need to contact your mortgage company to get the steps on how they will endorse the check.
You can choose 2 different ways to hire a contractor. You may bid the work to one or more contractors and accept a bid. If that bid is less than the insurance company estimate, the insurance company will pay only the contractor's amount, less deductible. If the bid is more than the insurance estimate, you can submit the higher bid to the insurance company and attempt to work out the difference. You can always hire the trusted contractor of your choice.
Under NO circumstances can you avoid paying your deductible. Any contractor that suggests otherwise is committing insurance fraud.
After the project has been completed, the contractor or you send an invoice and certificate of completion to the insurance company. Insurance then cuts a check to the homeowner for the depreciated portion of the loss (providing the homeowner has replacement cost insurance, which most do.) In some instances, a mortgage company and/or contractor may be listed on the check as co-payees.
You do not need a contractor to submit damage information to the insurance company. It is not necessary to hire a company "specializing" in getting insurance claims settled.
Never let a contractor you do not know and trust climb on your roof to "inspect for hail damage." To make it appear as if the damage was caused by wind or hail, some roofing companies intentionally damage the roof when they think no one is looking.
You can choose to work with any contractor you like.

If you have questions, or would like more information about storm and hail damage, Contact Us today.